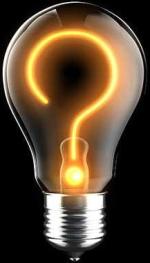 FAQ
The most frequently asked question is:

Question 1. 'When is the best time?' (We don't know what means 'best' for you but if you mean 'busiest' then read the answer below)

On some days people come early. On some days people come late. On some days we wish we hadn't opened. On some days we wish we had more staff as it's too busy.

We have asked an Indian Guru (who also runs a restaurant in town) the very same question, we ourselves would very much like to know who is coming on what date and at what time but the information he provided was incorrect.

We can tell you however when you should not come!

LATE!

We open at 9 pm because most people in Benidorm are on holiday and have their dinner at around 7 in their hotel. After dinner they can either wait to go out or take a shower, dress up and head for our premises.

If everybody arrives at the same time, there immediately is a lively atmosphere and the party can begin!

If everybody decided to come late (because 'there will be more people') they would create the exact problem they wish to avoid! Also, if you come late it will not only be more expensive but it really is no use arriving here at 1 am in the morning in the hope of joining a great party. Most people by that time will have had theirs and are enjoying a last drink or are taking a shower before heading back to their hotel.


Question 2. 'What is the best day?'

If we are talking about 'the best day' being 'the busiest day' then of course that's the Saturday.


Question 3. 'Are you open on …….?'

On our 'Prices and Opening dates' page there are no less than 4 links to our opening dates CALENDER. We are always open on Saturday but other days vary so check our calendar!


Question 4. 'Are single men welcome?'

On our 'Prices and Opening dates' page you'll find the price for single men. However, we need to keep the balance between couples and single men so access is never guaranteed! To prevent visiting our club for nothing, click here!
Question 5. 'How many couples will be there and how many single guys?'

For every 2 couples there normally is 1 single guy. So if there are 10 couples you may expect 5 single guys. That is not the rule, we never know who is coming but that's sort of the 'average'.


Question 6. 'Can men access all parts?'

No, there is one double room which is accessible to couples only.
Question 7. 'Where are you located?'

There is a button on the website named 'Location' so if you click that button you will see a photo of the premises, the address and a Google map. It will even advise you where to park. (If you arrive by car)


Question 8. 'I am 26, are there people my age?'

Well, we do get customers that young but on the rare occasion only. Benidorm certainly is not Ibiza!


Question 9. 'Do we have to have sex or can we just watch?'

The Swing is a place to have a good time and nobody decides what is a good time but you! You do whatever you please as long as you have consideration for other visitors.